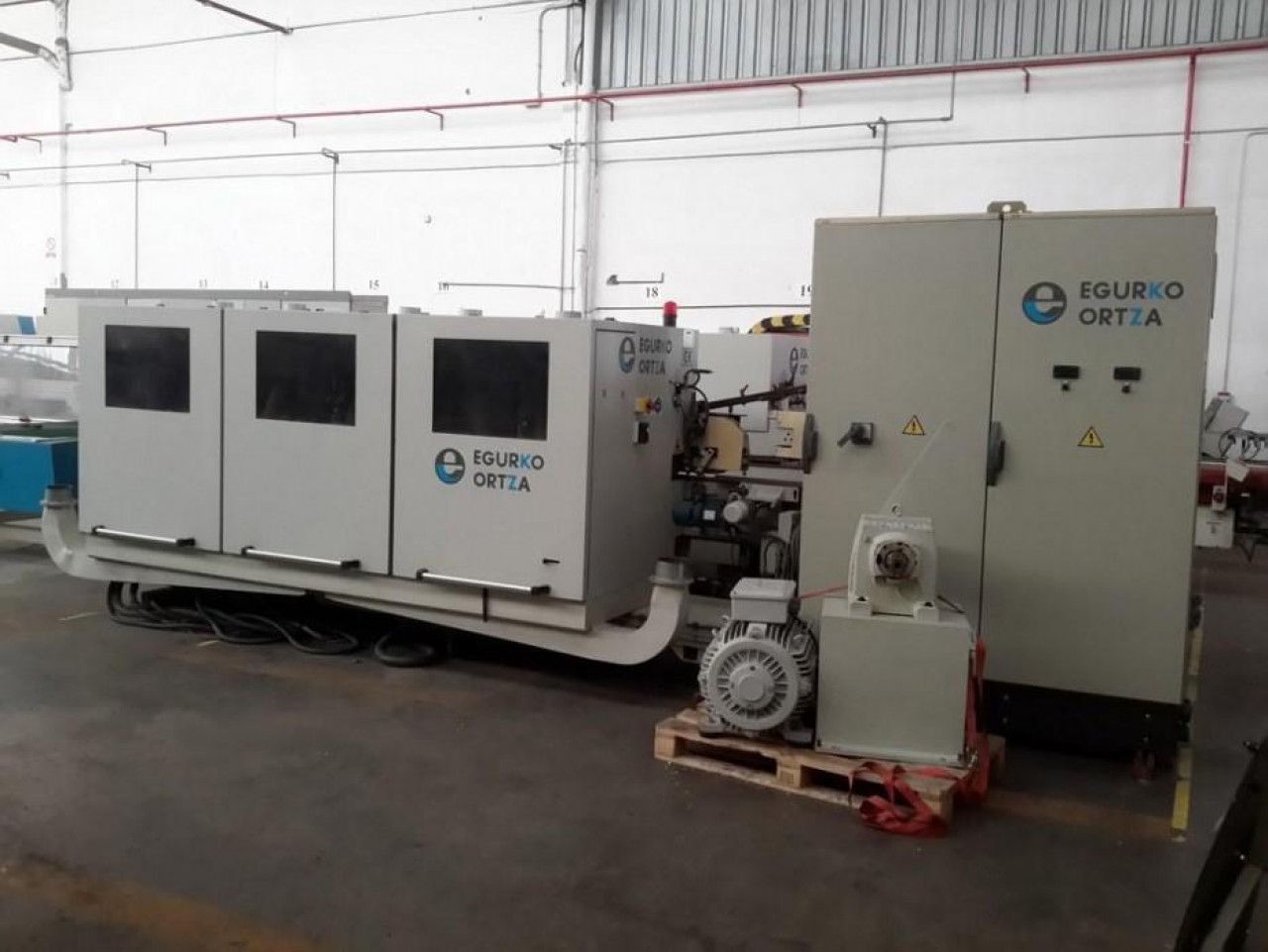 Used woodworking machinery: Egurko-Ortza programmable profiling machine
GIMENO has the largest stock of second-hand wood machinery. In our permanent exhibition you can find new, used and second hand wood machinery from the best brands. Visit our virtual tour here.
This week we highlight the programmable profiler Egurko-Ortza- Model PDA 28-104 / 6T. This woodworking machine is designed to perform work on boards quickly and efficiently as it simultaneously deals with both ends of the piece.
The programmable profiler Egurko-Ortza performs work on both parts of the piece with different milling groups to execute various types of cutting and molding. This special machine for wood allows the work in the production lines to be more agile as it effectively profiles the two ends of the board.
This equipment is intended for furniture companies, manufacturers of doors and boards that have a large volume of production to maintain a fast work pace with finishes of high precision and quality.
The programmable profiler Egurko-Ortza is in optimal conditions to offer great performance in the production lines. It treats of a equipment of high provision of a reference mark in the sector of the machinery for wood. Contact us to request the details of the Egurko-Ortza programmable roll forming machine and other second-hand woodworking machinery.