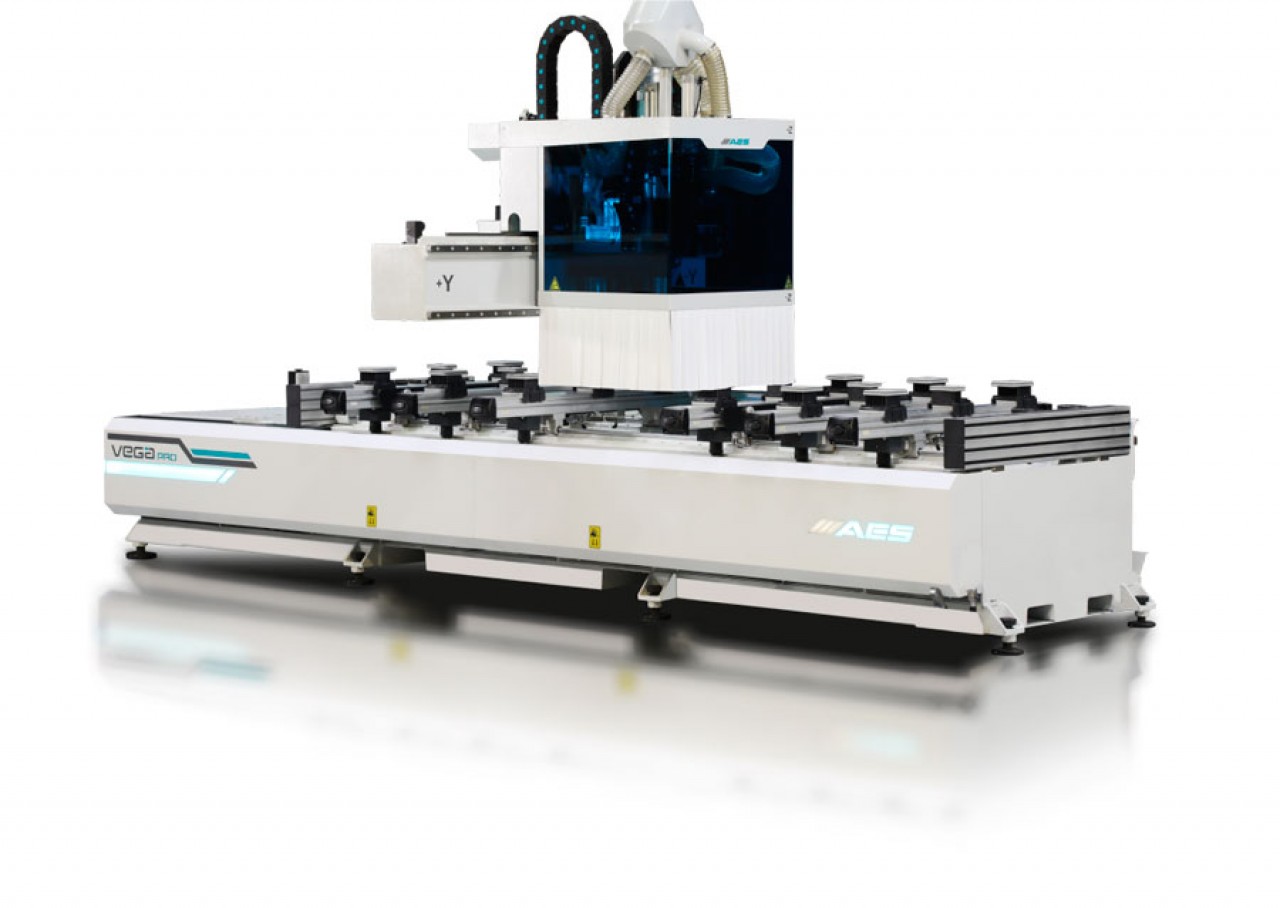 The CNC 4 axis AES model VEGA PRO1345, available at Gimeno Woodworking machinery
Maquinaria Gimeno is distributor of the main brands of woodworking machinery and panels. Among its wide offer and exhibition is the CNC 4 axis AES model VEGA PRO1345.
It is a CNC designed for the manufacture of modular furniture and universal machining of all types of pieces of both board and wood. Its 4-axis configuration functionality offers great flexibility in the production line.
The 4-axis CNC woodworking machine AES model VEGA PRO1345 features a linear tool magazine as well as a rotary tool magazine next to the motor.
It also includes a professional vacuum system offering the most advanced technology in workpiece clamping to facilitate the work of the operators and increase productivity.
This equipment offers optimum results in terms of part finish quality, performance and durability.
If you are interested in knowing all the details of the CNC 4 axis AES model VEGA PRO1345 contact with Maquinaria Gimeno and you will receive personalized advice from our technical specialists in woodworking machinery.