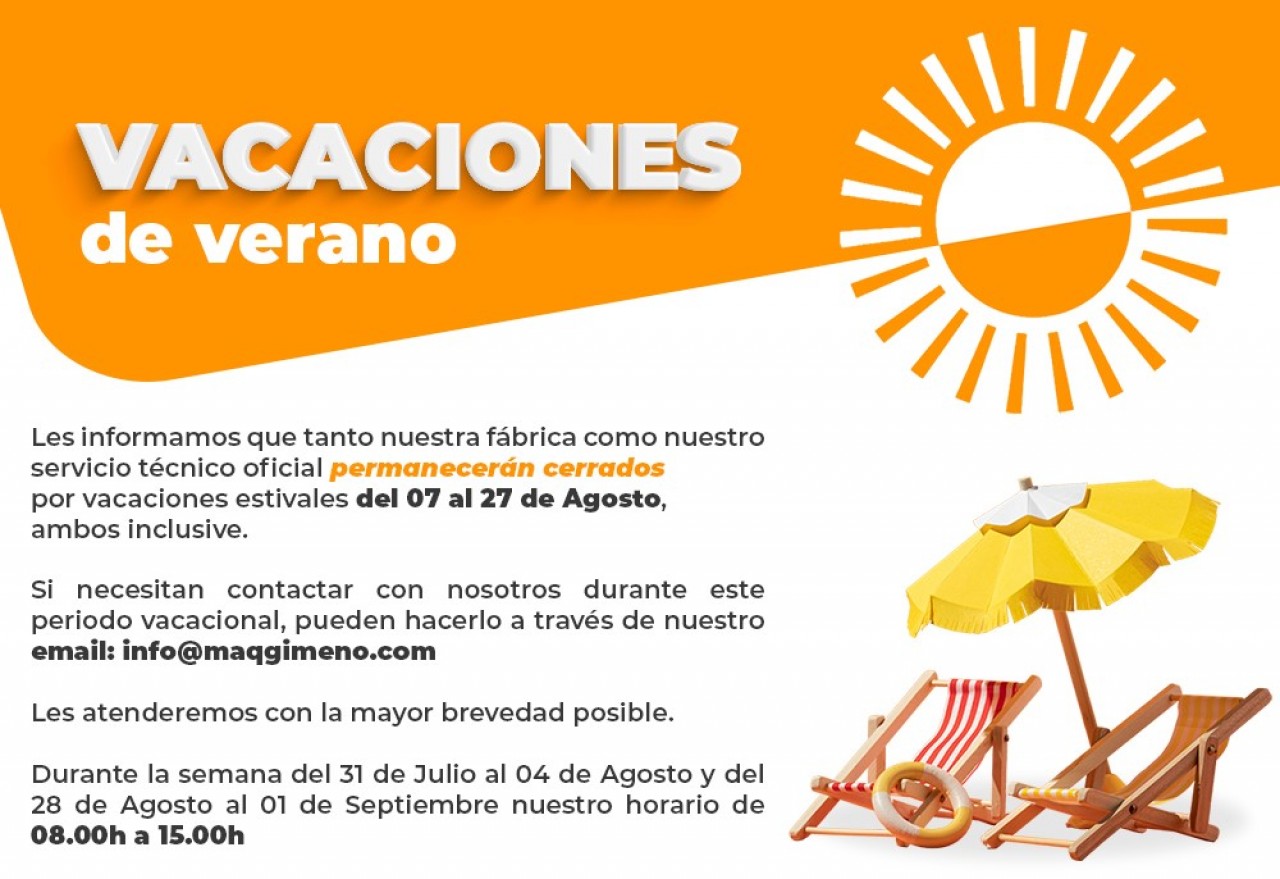 Summer opening hours and holidays 2023
Our schedule from July 31st to August 4th and from August 28th to September 8th will be from 08:00 AM to 03:30 PM.
We also inform you that both our factory and our official technical service will be closed for summer vacation from August 7th to August 27th (inclusive).
If you need to contact us during this vacation period, you can do so via email at info@maqgimeno.com.
We will attend to your inquiries as promptly as possible.