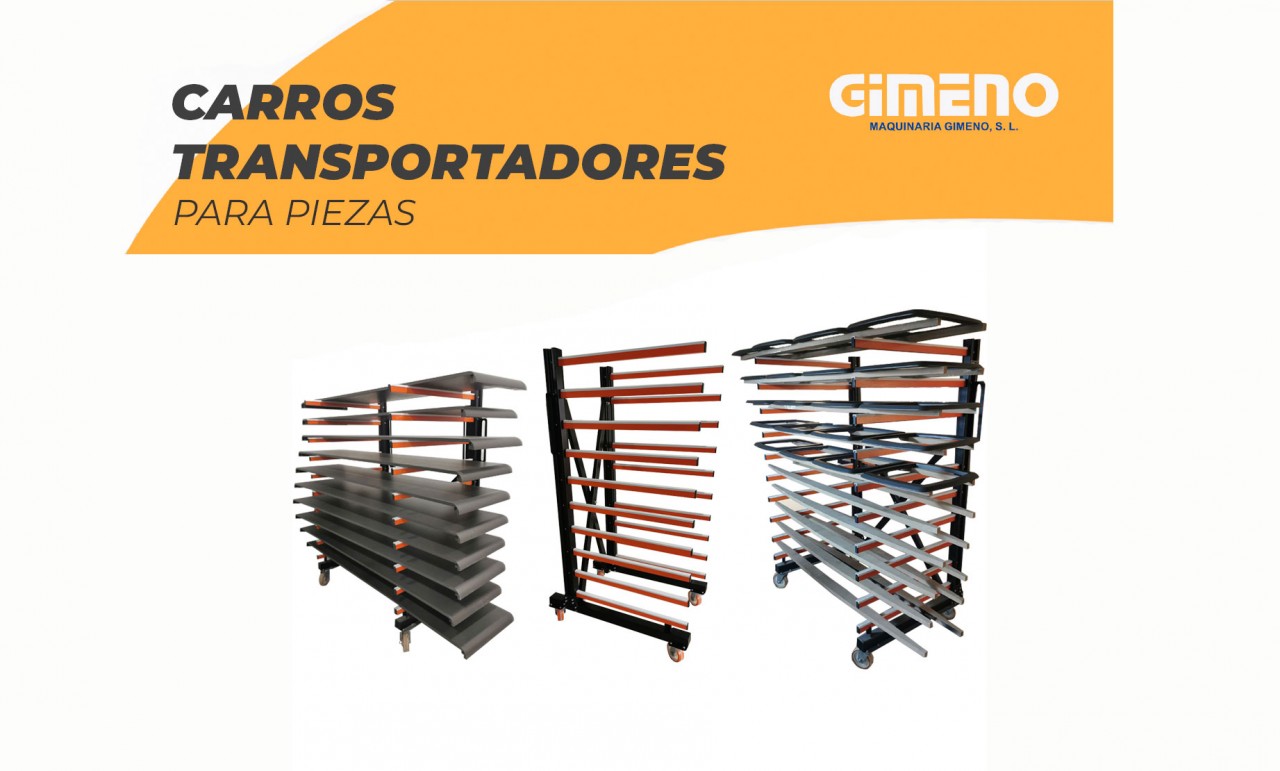 New catalogue of conveyor trolleys at Gimeno Maquinaria para Madera
Gimeno Woodworking machinery has a new catalogue of conveyor trolleys for efficient and safe handling and storage of parts. The varied selection includes trolleys with adjustable shelves for different sizes of parts and special trolleys for the spraying and drying of components.
These conveyor trolleys are made of high-quality materials to ensure long-term strength and durability. In addition, their ergonomic design facilitates the transport and handling of parts, reducing occupational hazards and improving operator efficiency.
The models of conveyor trolleys for the storage and drying of parts in Gimeno's catalogue optimise industrial processes and improve the quality of manufactured products. Also, these trolleys maximize the performance of the production line as they contribute to reduce working times, which translates into a significant cost reduction.
We invite you to consult Gimeno Woodworking machinery  catalogue of conveyor trolleys: