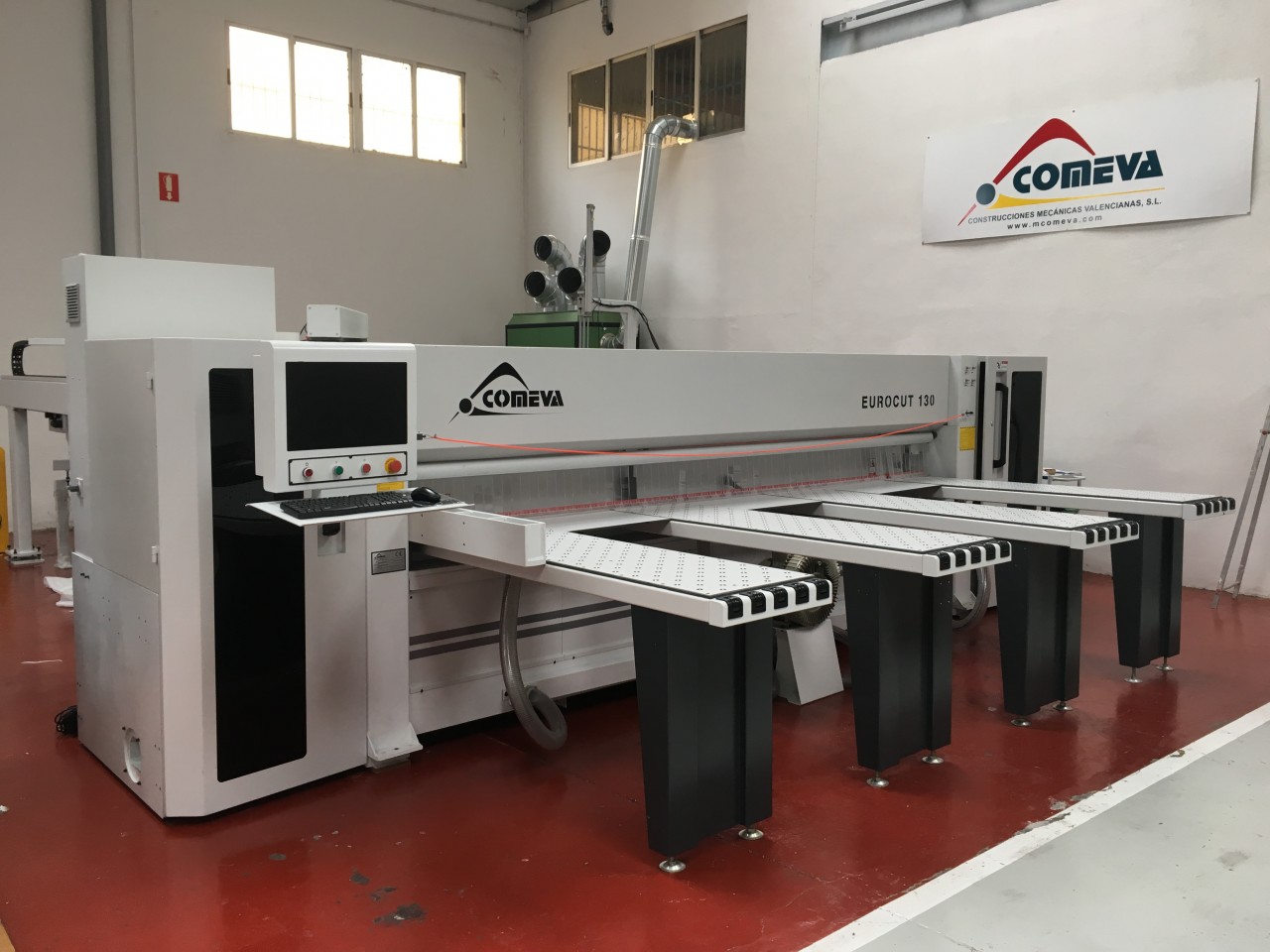 Maquinaria Gimeno opens the doors to professionals in the wood sector, just at the same time of Feria Hábitat Valencia
Gimeno has organized an open doors days, from September 18 to 21, coinciding with the Exhibiton Hábitat Valencia, so that professionals in the sector know personally the new machinery for wood.
Taking advantage of your stay in Valencia, professionals who wish may come to visit the exhibition of Maquinaria Gimeno, a showroom of 30,000m2 where you will have the opportunity to see our latest developments in machinery for wood and ask your questions to our technicians specialized.
New woodworking machinery
Nesting machine. Special solutions for the design of the nesting application with high level of performance thanks to the high quality of its components. This machine is ready to perform 3D measurement processes, surfaces and nesting application. Likewish, incorporates additional tools to work plastics and aluminum.


CNC 5 axes. High-top machine for furniture factories that integrates the necessary groups to produce any type of piece and design.


Automatic drills AES. Multi-drill machine with numerical control of high effectiveness for serial operations. Machine for easy loading and unloading wood that performs the process of 5 faces without any additional preparation.


Finished line of surfaces. Machinery to treat the surface of the product in all its phases and achieve optimum finishes of the best quality in wood products.
Likewise, you will be able to know the new CNC centers for nesting and automatic beam panel machines of COMEVA, cutting machinery for high performance wood with optimization of cutting and control of storage and stocks. Also, we will present the COMEVA PRO computer programme.
We invite you to visit us to know the machines that will help you improve the production line of your company. Maquinaria Gimeno will be responsible for your transfer from Feria Habitat to the exhibition, contact us to confirm your visit: comercial@maqgimeno.com - Telf : 961221810