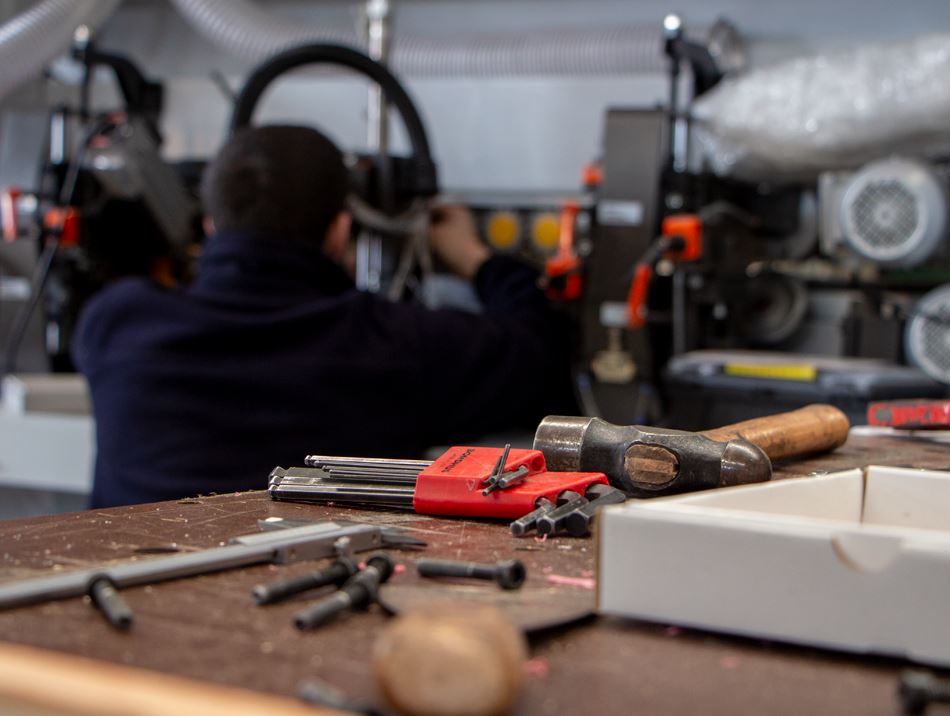 Advice and Tech support to care for all your needs
Machinery Gimeno supports our customers and offers complete tech services as well as advice of anything you can all need. In addition, being leaders in the purchase of wood machinery, used and official distributors of the leading manufacturers of machinery for wood, we do offer other services with the satisfaction of our customers 100%. Apart from all the services we offer, we also answer specific questions, because every customer is equally important, so do not hesitate to contact us. In addition to our standard services, we offer customized solutions for each of our clients. Closeness and professionalism are two of our values with which we work day by day. We are open to all questions and issues that we reach our customers every day. Contact us and help us in everything you can for the solution that best fits your company.
Buying-Selling
We are immersed in a constant process of purchasing equipment both individually and in batches of companies and individuals. If you have any equipment that you want to get rid of, you can contact us to have it tested. If we reach an agreement, you will not have to worry about anything, we will take care of all the necessary steps, as well as the disassembly of the machine and its collection.
We also have one of the largest stocks of machinery for second-hand woodworking machinery. Every day we receive visits in our permanent exhibition where you can find a large number of used woodworking machinery.
Workshop
We know that the best woodworking machine goes hand in hand with a quality tech support as well as rapid response services. Therefore we have our specialized technical staff at INTECO. NTECO takes care of offering a professional and technical service to our customers beyond the initial acquisition.
AUCTIONS
Machinery Gimeno S.L. occasionally organizes auctions with a batch of woodworking machinery. In addition, we also participate in other auctions in the sector where you can find our machinery at an exit price well below the value it has in the market. If you want to know more about our auctions of used woodworking machinery and know about the upcoming machinery auctions enter here.
Spare parts
In Machinery Gimeno S.L. we are manufacturers of industrial machinery for wood. This implies having a wide variety of parts and spare parts of a large number of machines, both new and discontinued. If you are looking for a very specific piece, be sure that we have it.
FINANCE
At Maquinaria Gimeno we strive to help you when investing in the productivity and growth of your company. That's why we offer financing solutions that are easy to understand and affordable, that can be adapted to the needs of every customer.