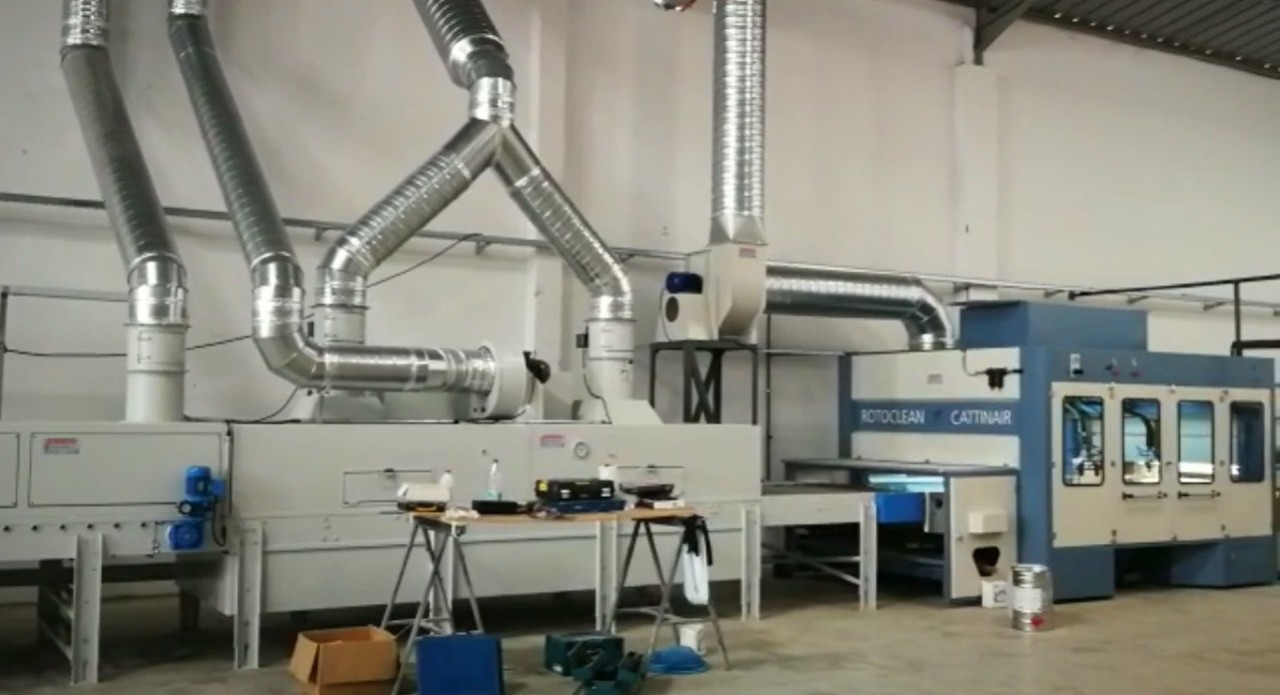 Varnishing and drying line installed by GIMENO Woodworking Machinery
GIMENO is an international reference in special Woodworking machines and in designing tailored solutions to respond to the manufacturing needs of companies in the furniture, panel and door sector.
This varnishing and drying line is composed of nearly new machines, having been made in a completely personalized way to perform specific functions in the company in which it has been installed.
The varnishing machine of this line is a varnishing robot ideal for treating irregular surfaces such as doors, making the application on the upper face and the edges at the same time. It also saves paint or varnish because the same machine detects the presence of the piece to perform the product application and stop varnishing once finished.
For its part, the drying line allows for a custom composition based on the priorities and production times of the company. In this way, the number of modules determines the speed of advance and the drying of the pieces.
The varnishing and drying lines installed by GIMENO speed up the drying time, thanks to the combination of UV varnishes and UV lamp drying, achieving high quality finishes avoiding surface contamination by suspended particles.
If you need a customized solution for your production line, contact GIMENO Woodworking Machinery and our technical experts will advise you.