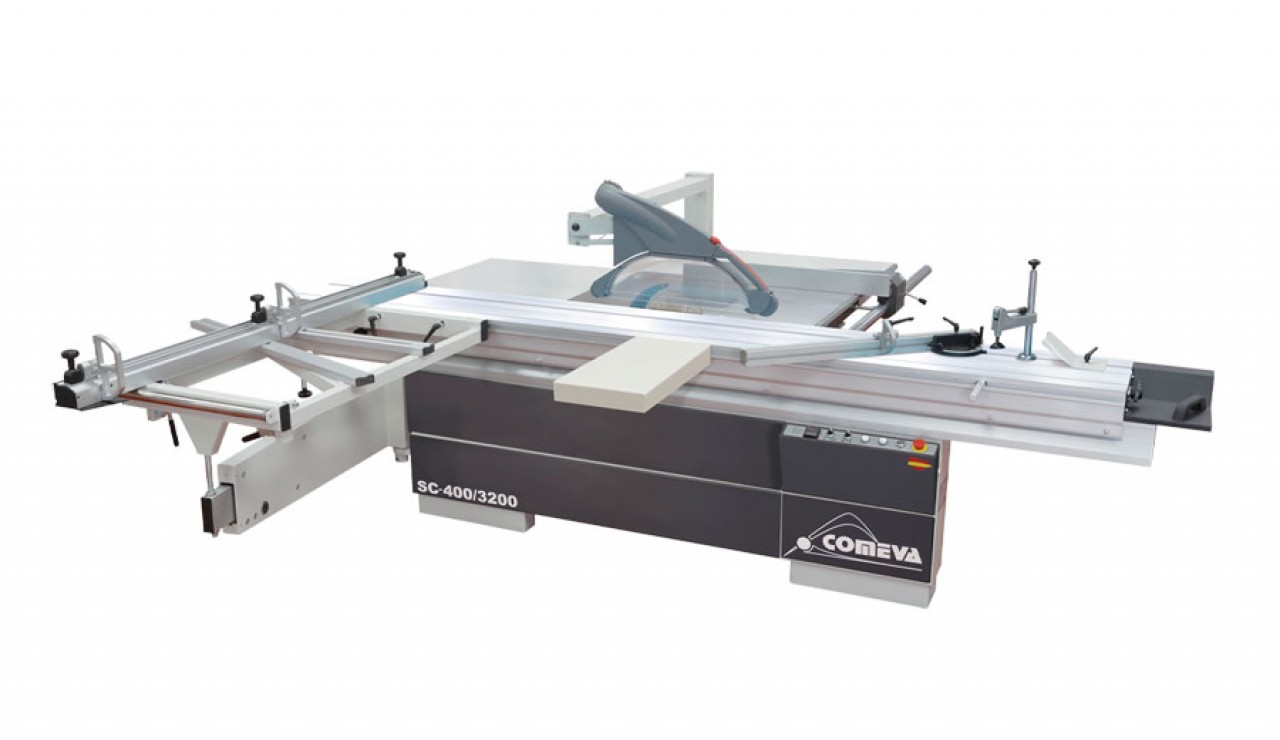 Sliding table saw SC-400/3200 AUT Comeva, available in Gimeno wood working machinery
Gimeno is a distributor of the main brands of woodworking machinery (CNC, sliding table saws, edge banders, veneer machines...). Among our wide range you can find the automated sliding table saw SC-400/3200 AUT Comeva, Spanish manufacturer of woodworking machinery.
This automated sliding table saw offers high cutting accuracy and flexibility in changing dimensions. Its high quality sliding table is made of sturdy extruded aluminium profiles that slide smoothly and accurately on hardened and ground steel bars. This combination provides a solid and stable base for the cutting tool, resulting in precise, vibration-free cuts.
The parallel cutting system of the Comeva SC-400/3200 AUT sliding table saw features a fence for quick adjustment and smooth sliding. The aluminium fence slides for short workpieces and can be set in two positions for special jobs.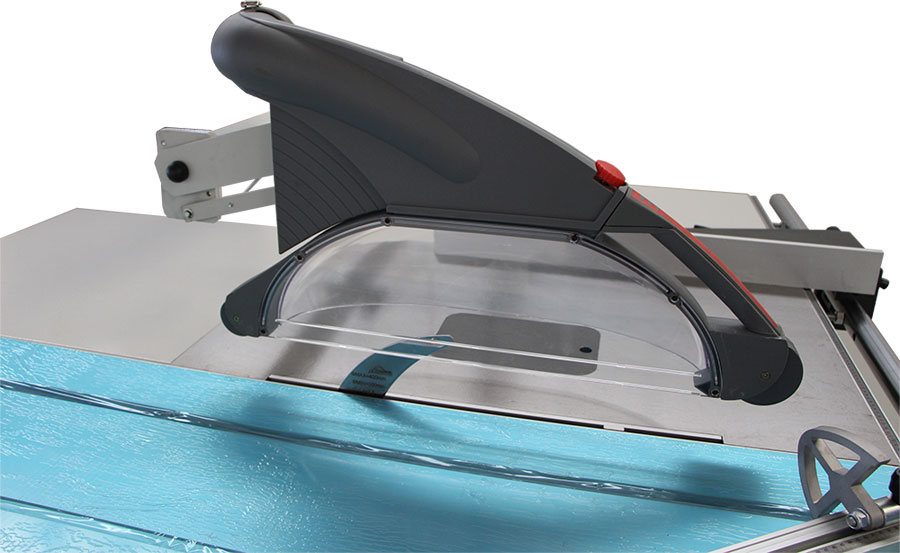 The sliding table saw is also equipped with an automatic sawing unit. This automatic movement system for the saw in its tilting and vertical movement increases the precision and efficiency of the cut.
The Comeva SC-400/3200 AUT sliding table saw is equipped with a overhead saw guard with suction outlet. The transparent blade guard allows a clear view of the cutting area, even when cutting at 45° without having to move it, offering greater protection to the operator to minimise the risk of an accident with the blade.
With this automated sliding table saw you will obtain exceptional results that will increase the performance of your production line. Contact us and our technical specialists in woodworking machinery will give you all the details about the Comeva SC-400/3200 AUT sliding table saw.