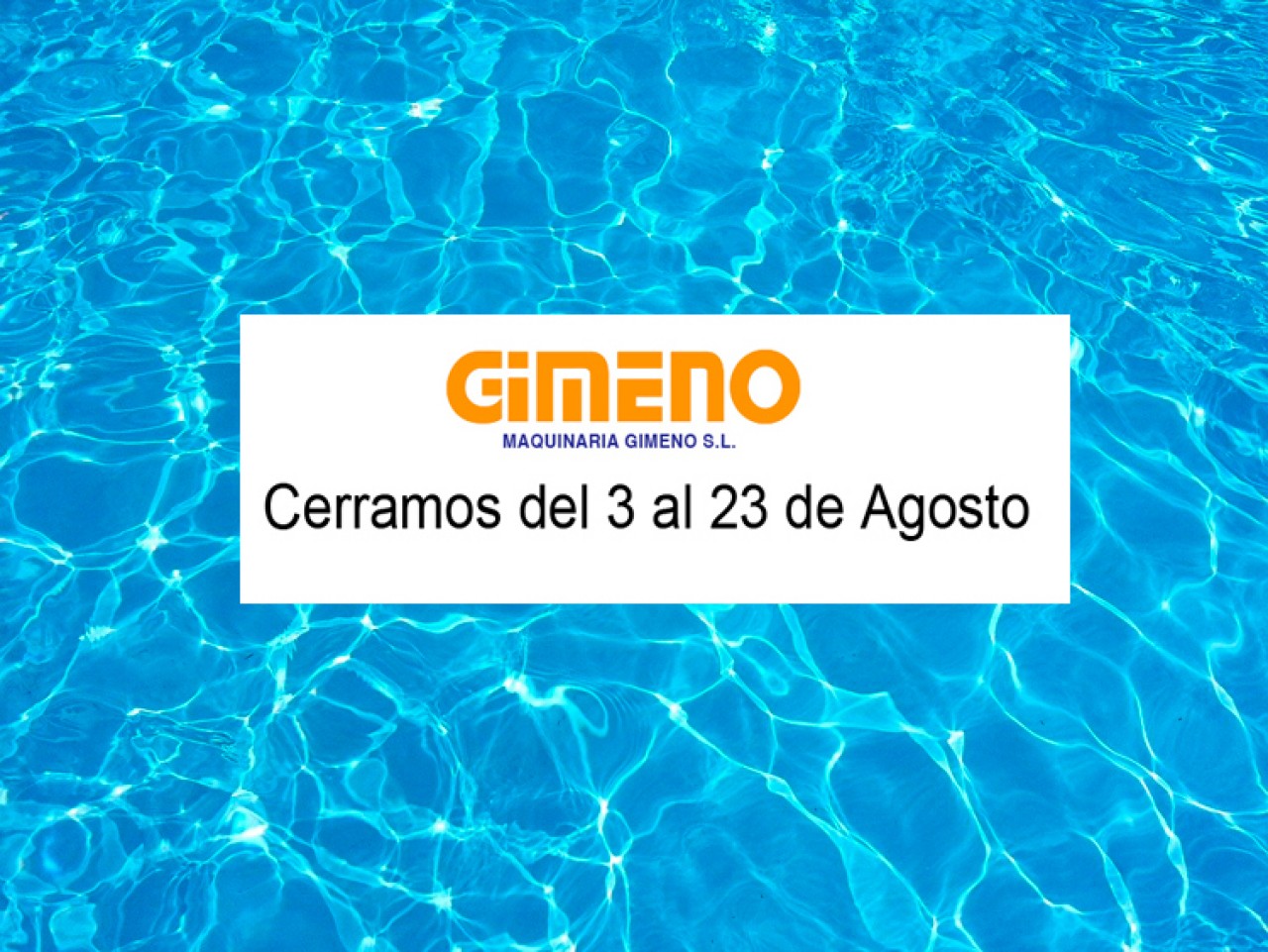 Maquinaria Gimeno: summer holidays 2020
Maquinaria Gimeno informs you that both our factory and our official technical service will be closed for summer holidays from August 3rd to 23rd, both inclusive.
If you need to contact us during this holiday period, you can do it through our email comercial@maqgimeno.com. We will attend you as soon as possible.

However, we inform you that our commercial offices will remain open from August 3rd to 7th (both inclusive) and we will attend you for any query or information that may emerge.