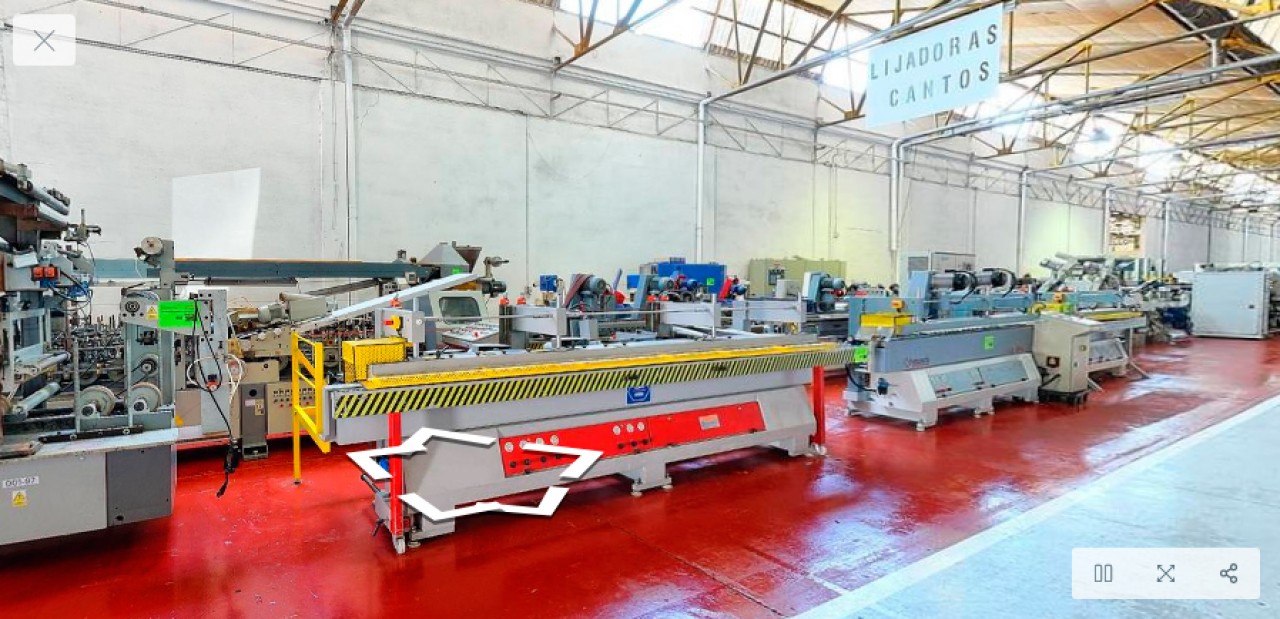 MAQUINARIA GIMENO increases its stock of second hand woodworking machinery: CNC, presses, saws, varnishing machines, sanding machines...
Maquinaria GIMENO, a European reference in new and used woodworking machinery, is continuously increasing its stock to offer the widest variety of machines on the market.
Currently, you will find nearly 3,000 machines in stock for woodworking. These are equipments of wide range (brands, typology, models, age) coming mainly from closing companies specialized in woodworking.
Among the families of machinery highlights, the machines for panel, solid wood, varnishing and automatisms. GIMENO covers all production and assembly processes in the wood sector and also other materials such as technical plastics, aluminium and composites.
GIMENO's second-hand machinery is a unique opportunity to expand and improve your production line with the acquisition of equipment ranging from basic woodworking carpentry machines to large high production lines 
Thanks to the great variety available, you can evaluate many brands, models and features to choose the machine that best suits your work needs and your budget.
Technical service and specialized advice GIMENO
Maquinaria Gimeno offers different levels of condition for its machines, from the basic level with in state and location of origin to equipment totally reviewed and reconditioned by the technical specialists of MAQUINARIA GIMENO, who perform the repair and tuning of the machinery.g
In addition to technical service, MAQUINARIA GIMENO has the service of transport, assembly and training of staff in your factory to take full advantage of the features of the machines and thus increase the productivity of your manufacturing line.
You can make a virtual visit in our exhibition of machinery for wood, you can also request information about the machine you are looking for through the contact section of our website.