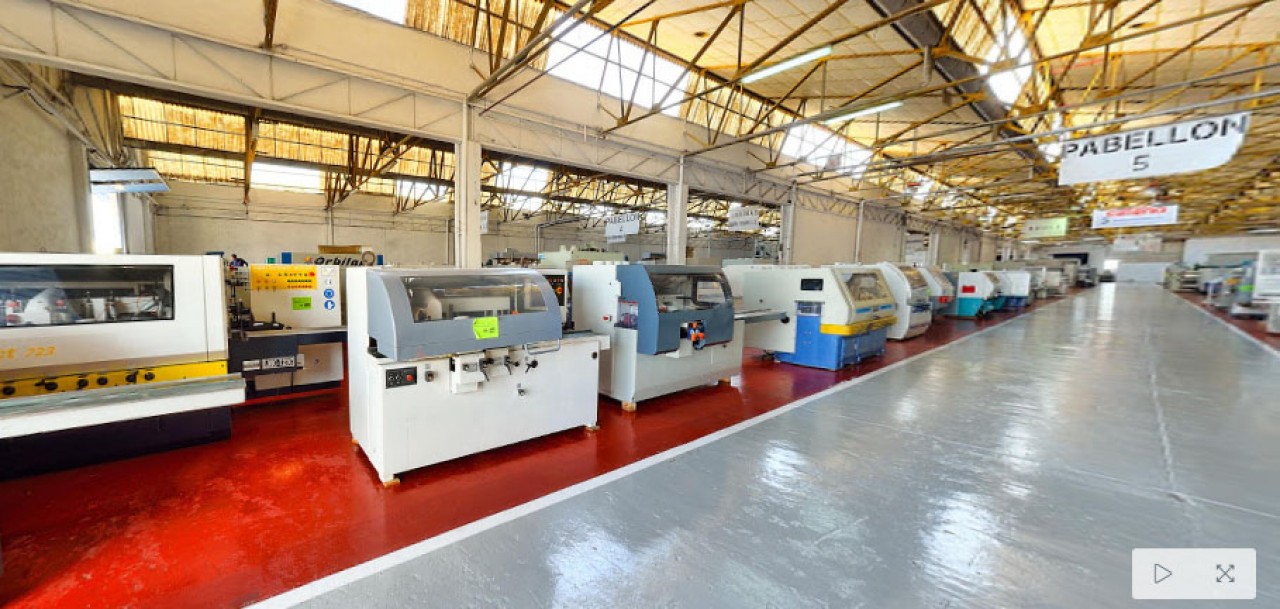 Wood machinery: virtual visit of Maquinaria Gimeno
Maquinaria Gimeno, a benchmark in the wood machinery sector, presents its new virtual tour of Google in the exhibition area for letting see, to professionals in the sector, realistically and in detail many woodworking machines.
In this virtual tour, you will visit the facilities of Maquinaria Gimeno for discovering a wide variety of new and used machinery for wood from the best brands. Among the different equipment, you will be able to see CNC centers by numerical control, nesting machines, laminators and drills, among other machines for wood.
The virtual Google visit in the Maquinaria Gimeno exhibition will allow you to decide more easily what machines you want to acquire, to improve the production processes of your company. Contact us here to receive personalized attention and advice on woodworking machinery.