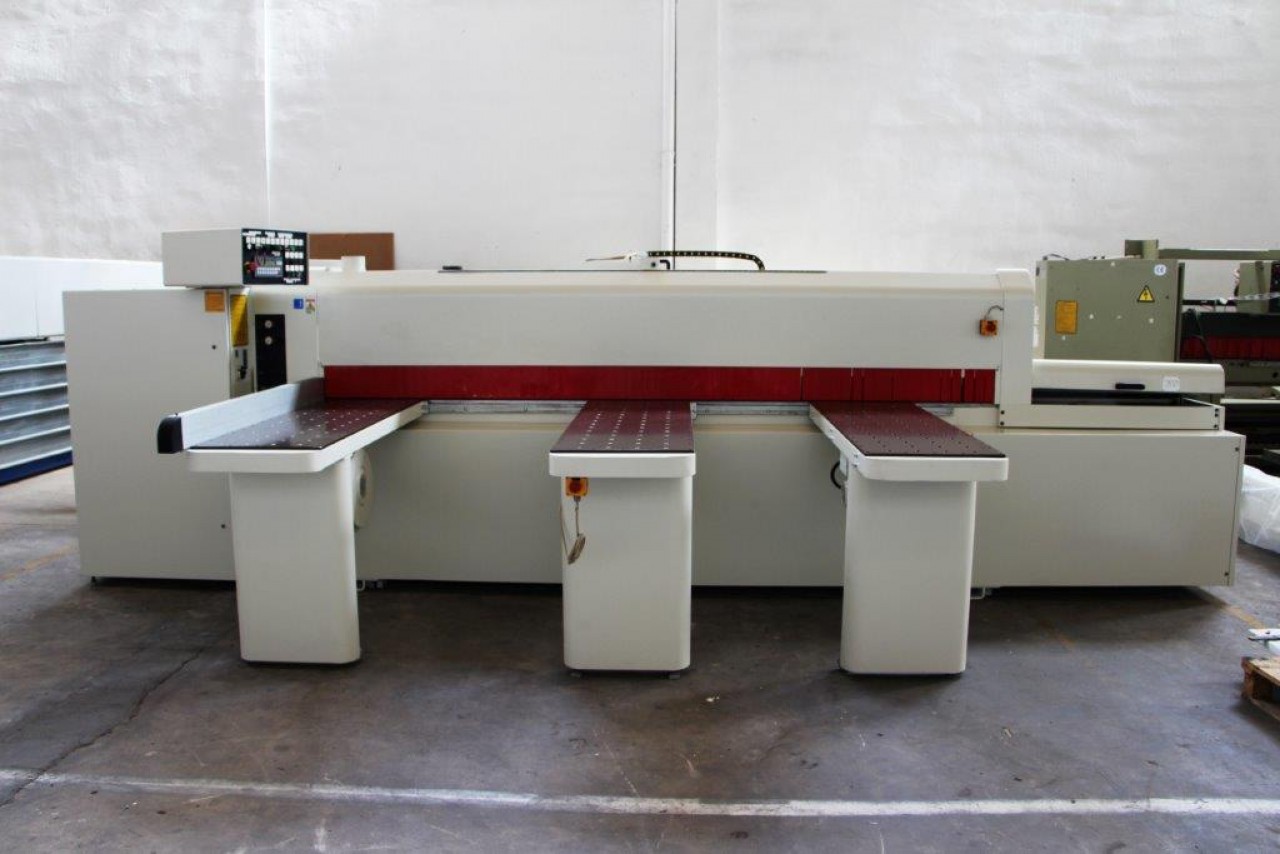 SCM Mod. SIGMA 90: second-hand woodworking machinery in Gimeno
Machinery Gimeno has a wide variety of machinery for wood. This week we highlight the beam panel machine of the SCM brand, machine designed for cutting boards. It is a semi-new switchboard that is in excellent condition, having been reviewed by our technical specialists. This sectioning machine is a high performance machine for furniture companies with a certain degree of production that require the completion of work quickly and agile.
This beam panel machine allows the insertion of boards with panels up to 90mm high and 3200m wide. This wood machine is automatic and with manual front loading. It has a control panel with a computer program that allows you to specify the exact measurements so that the switchboard cuts the boards with total precision. In addition this machine incorporates 6 rear calipers thanks to which we get a firm and secure grip of the parts in the machining process.
This beam panel of occasion emphasizes by the great quality of cut, its affordable price and the good state in which it is, it treats therefore of an opportunity for any company of the piece of furniture that want to make more profitable the time and the work of his line of production. Request more information about the SCM wall saw and other wood machinery  here.