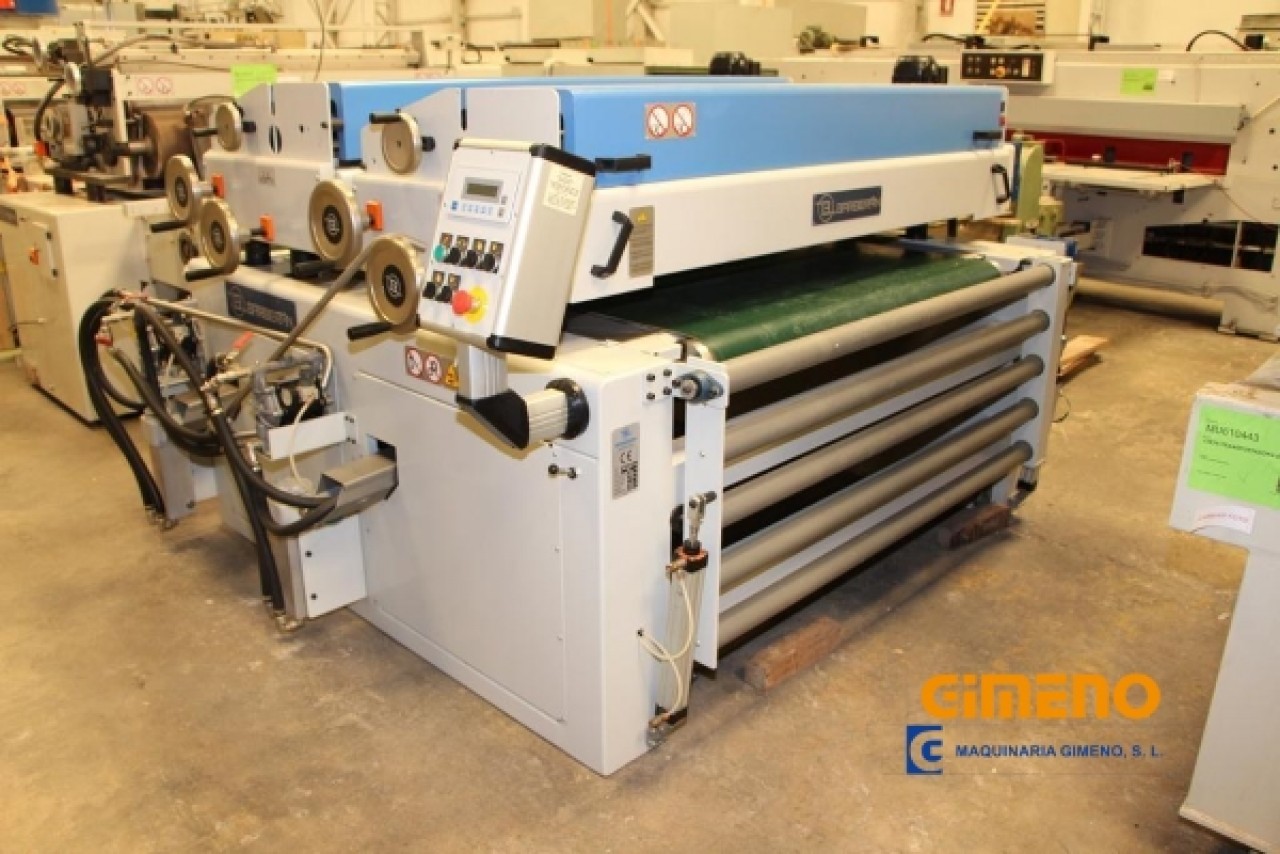 Barberan Roller Coating machines in Maquinaria Gimeno
GIMENO has a large selection of high quality roller coaters in its large stock range of second-hand wood machinery. This equipment has been designed to apply varnishes and paint on flat wooden surfaces or similar materials such as plywood, chipboard, etc.
These roller coaters are intended for those companies and carpentry workshops that manufacture bathroom furniture, kitchen, doors and general furniture.
Coating machine 1 Roll Barberan BRB
The Barberan BRB is a belt conveyor roller laminator that it has been designed to apply a uniform layer of varnish or paint on flat surfaces, using two equal and independent heads. Each head is equipped with an applicator roller and another dispenser that allows adjusting the thickness of the layer to be applied with absolute precision.
Likewise, to transport the varnishing pieces. it has a resistant band to cleaning solvents, with a self-centered system. Consult the technical sheet.
Coating machine Roller Barberan Mod MOD BRB -2-1400-RR
The Barberan Rill-Roller coater has been created to applicate the varnish at the final state, this treatment achieve an optimal quality results in terms of durability and aesthetics. This equipment is dotated with a micro gooves finish grated roller that allows the surface furniture finishing application. Consult the technical sheet.
If you need any other thecnical or bespoke information, please do not hesitate to contact us.